PREMIUM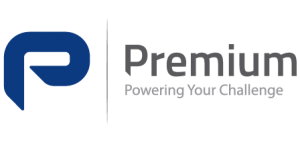 Premium, S.A. is a well established company dedicated to designing and producing power conversion systems from 30W up to 30kW, principally Custom Products and Solutions for special segments of the market that usually require High Quality, High Reliability and Extremely Resistant products. 
Their extensive experience (40 years) allows them to design, test and manufacture custom products to many different stringent specifications. They can also perform tests such as Temperature, Humidity, Shock and Vibration, EMC and so on. 
At first, PREMIUM market primarily consisted of industrial areas (instrumentation, machinery, etc), but later expanded to include other fields such as Energy, Communications, Railways, Semiconductors and Electromedical.
PREMIUM standard product range includes: Power supplies, Converters, Inverters and Battery Charges. 
The main advantages over their competitors are their low NRE costs and the short schedule to production. They can offer a reduced overall program cost, especially for low volume production requirements.

Back to previous page